Barn Star Farm, LLC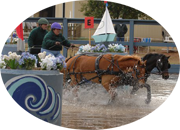 Driving
Training
Lessons
Boarding
Email Sue
Links
The 3D Palette, custom website design and hosting for Equestrians and small businesses.
Carolina Carriage Club ,The Club sponsors a variety of activities including pleasure drives, trace paces, and clinics .
Carriage Association of America, The Carriage Association of America is the oldest and largest organization dedicated to the preservation, restoration, and use of horse-drawn carriages and sleighs.
American Driving Society, the American Driving Society came into being in 1974.
United States Dressage Federation, dedicated to education, recognition of achievement, and promotion of dressage.
City of Anderson, Anderson offers all of the basics upon which to build a thriving economy, including affordable land, a good transportation system, infrastructure, and a large number of recreational amenities.